Another exciting triple header of GB3 contests provided plenty of action at Brands Hatch last weekend, and there were plenty of story lines generated up and down the paddock at the penultimate event of the year. Here's some of them.
It's Browning v Granfors for the GB3 crown, and it'll be decided on Donington Sunday!


The GB3 Championship has been a year-long battle between Hitech GP's Luke Browning and Fortec's Joel Granfors, and results at Brands Hatch confirmed the duo as the only drivers in with a chance of taking the title at Donington Park. Browning's narrow lead of 16.5 points means the championship fight will go all the way to the final day, with 105 points available across the weekend, 70 of those on the main Sunday raceday. It's the tightest title battle for the championship since the BRDC British F3 season of 2016, where it went all the way to the final race between Ricky Collard and Matheus Leist. Hands up all those who can't wait for Donington in four weeks' time!
A GB3 dozen in 2022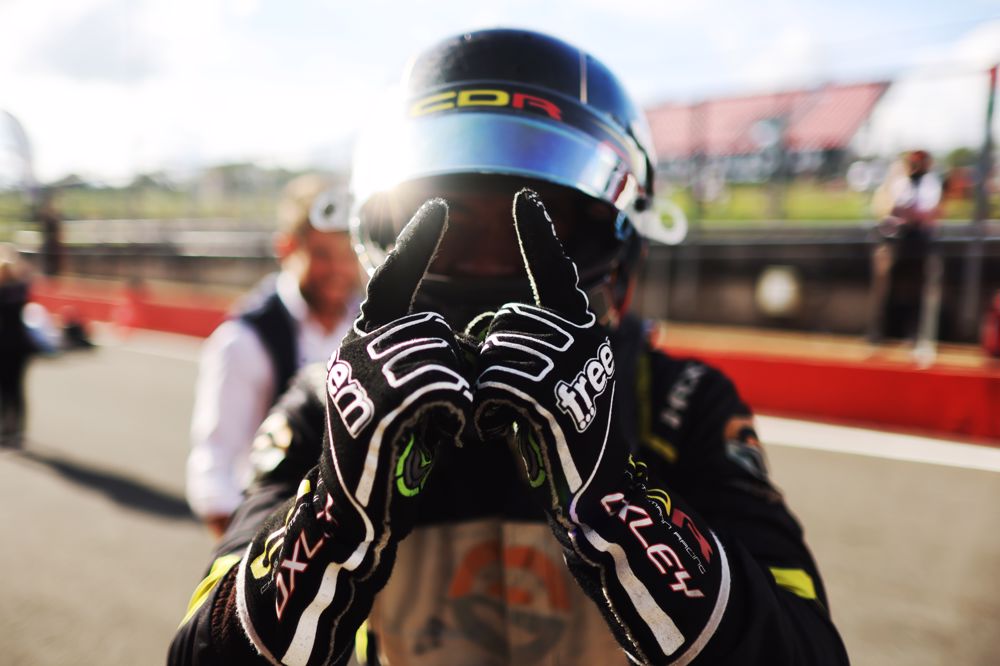 Maiden wins for Matthew Rees and Branden Oxley means there have now been 12 different winners in this year's GB3 Championship. That means over half the field has won races, in one of the most competitive fields in world junior single-seater racing. Even more amazingly, 19 of this year's 23 drivers have stood on the podium.
JHR Developments' claims first GB3 win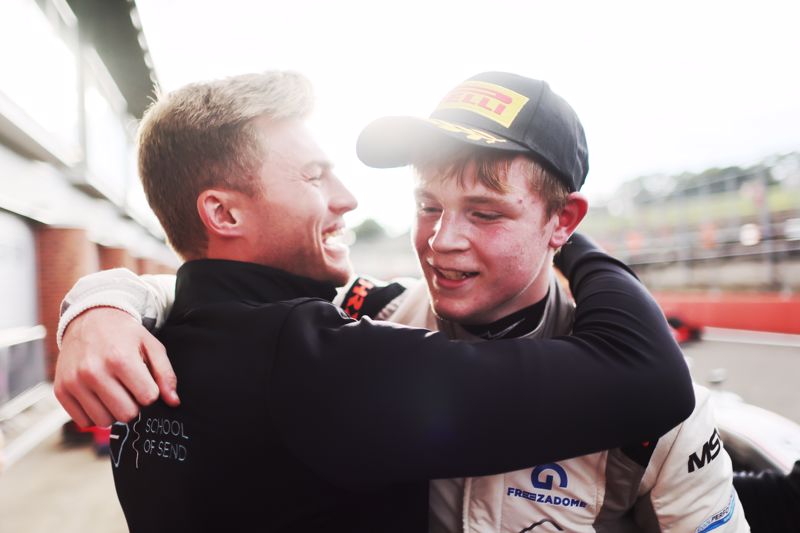 They first appeared on the grid at selected events in 2020, but this year marked the first full assault on the GB3 Championship for reigning British F4 champion team JHR Developments. A podium came with Rees first time out (the team's first in this championship since Ayrton Simmons' success at Silverstone a couple of years ago), but the wait for the first win went on a bit longer. Rees' magnificent drive from pole position finally earned the trophy they'd been waiting for, and given his form across the weekend with another podium in race two, don't rule out more victory challenges at the team's local Donington Park circuit at the season finale in October.
Lebbon's most promising weekend yet


A double pole for Tom Lebbon, even if he lost the first due to his Silverstone penalty, and a third win of the year made this perhaps Tom Lebbon's most successful weekend yet in GB3. A pair of late laps earned the Elite Motorsport driver his first pole positions in single-seaters, and he showed in race two that he lead comfortably from the front. With two wins now from the last five races, and second only to Browning in terms of laps led this season, it's fair to say that Lebbon is now a bona fide front-runner at this level. With the pressure off, he could well be a driver to beat at Donington Park.
Almost time to cash in for Browning

The main objective for Luke Browning is of course his second single-seater title in three years, but he's also got one hand on the Jack Cavill Pole Position Cup. His tally of five poles can only be beaten by Granfors or Carlin's Callum Voisin, and should they fail to take a pole at Donington, or if Browning claims one, he wins the £2,000 end of year prize, having also claimed £1,250 so far this year (£250 per pole).
Christodoulou continues to edge to the front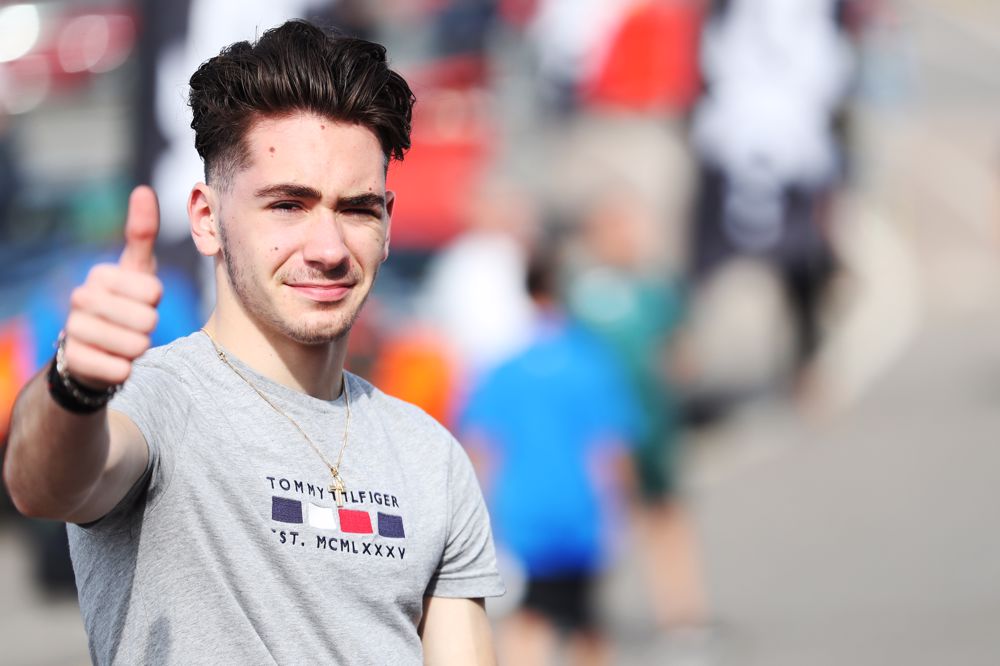 After missing the first couple of rounds of the year, Arden's Nico Christodoulou has been forced into playing catch-up as he adapts to life in GB3, but over the past few rounds the progress curve has ramped upwards, with some excellent qualifying performances and now a best race result of the year. Fifth place in race one at Brands Hatch eclipsed a pair of seventh places achieved at the previous rounds at Silverstone, while the Canadian now has the ninth best qualifying average of the field.
Bennett's top-five qualifying trend continues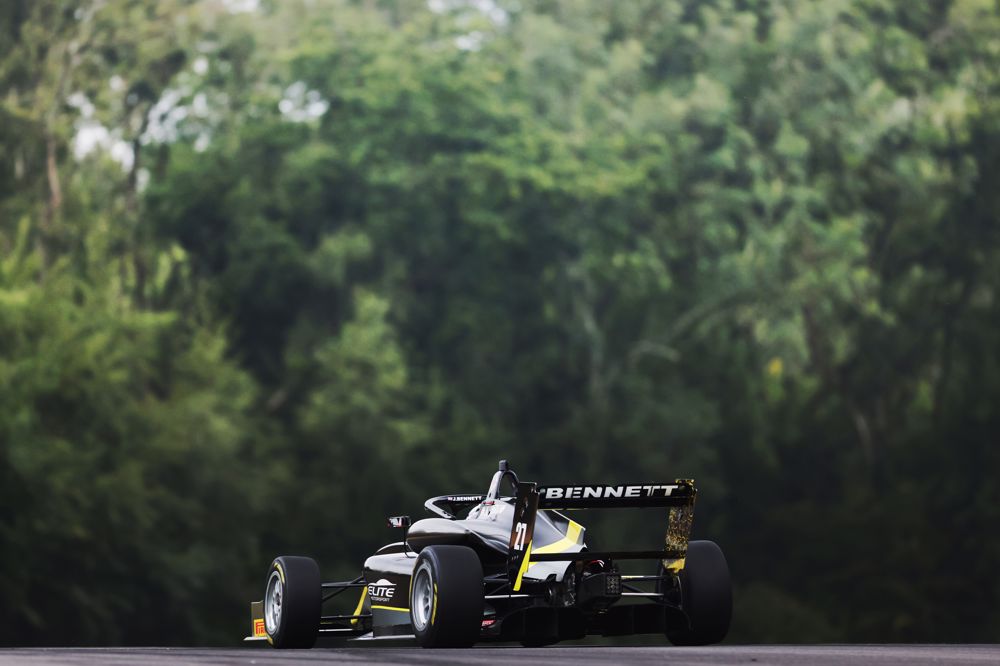 John Bennett's starting position for race one and two of the last pair of race meetings? P5. Considering the experience levels of most drivers around him on the grid, with most having competed in a number of single-seater campaigns this season, it's been quite the showing from Bennett over the last few weeks, as he continues to adapt from Ginetta GT5 machinery. Somehow he's yet to stand on the podium, but if he bangs in more top-five qualifying laps, he'll leave with some silverware before too long!
Carlin edge towards a second consecutive Teams' title


For the first time since 2018, a Carlin driver won't be crowned as champion in GB3, but the outfit has continued to deliver supreme results, and as a result, are the favourites to win the Teams' Championship. Trevor Carlin's squad are 46 points clear at the top of the standings, but there are 195 points to play for at Donington Park. Mathematically, the top-four teams are still in contention, but as ever, Carlin remain the crew to beat.
Is James Hedley a musical genius?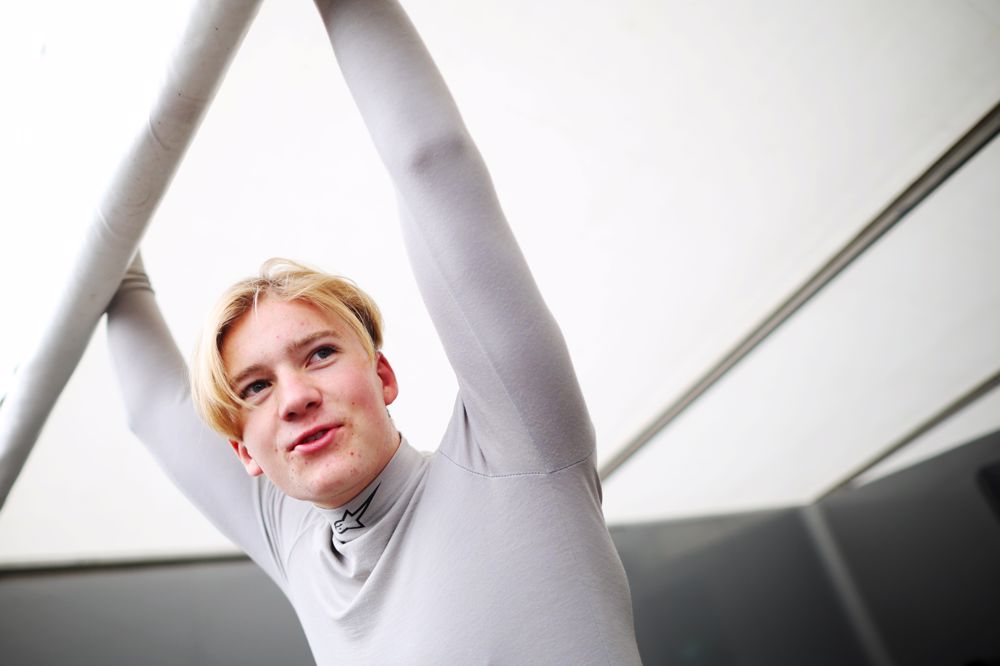 Did you know that MSV now has a TikTok channel? Now you do, and over the weekend, MSV's Brands Hatch-based media team set out on an objective to find out the favourite musical artists of as many drivers throughout the GB3 and GB4 paddock as possible. Some conventional suspects emerged, whether they were Coldplay, Maroon Five, The Game or even Bon Jovi. But then John Bennett suggested former teammate James Hedley as his musical inspiration. So, James Hedley to appear in the top-40 charts sometime? Don't rule it out, apparently…