The Silverstone GB3 Championship rounds produced another set of epic races, as the long and fast Grand Prix layout lent itself perfectly to the Tatuus MSV-022 car. But away from the obvious headlines, here's some things we also learned at Silverstone.


Ives "on cloud nine" after Norfolk's finest joins the Elite


Tom Lebbon's victory in the second race of the weekend at Silverstone wasn't just his own first triumph in GB3, but it was also the maiden win in the series for Elite Motorsport. Eddie Ives' squad has dominated in Ginetta Juniors across the past half-decade, but last season marked their first effort into single-seaters and they scored podiums straight away. This year it's taken just five races to join the winners' circle, and with all three GB3 drivers inside the top-10 in the standings at the moment, and Alex Walker leading the way in GB4 too, its shaping up to be a very good season for the squad from Thetford.
"I'm on cloud nine after our latest GB3 weekend," Ives said afterwards. "So much hard work has gone into our GB3 squad over the past 18 months and so it's fantastic to have three rapid cars. Tom has been with us in GB3 from day one after collecting the cars back in November 2020 and so I'm especially pleased to have got our first win with him."


Branden Oxley the documentary – coming to a screen near you!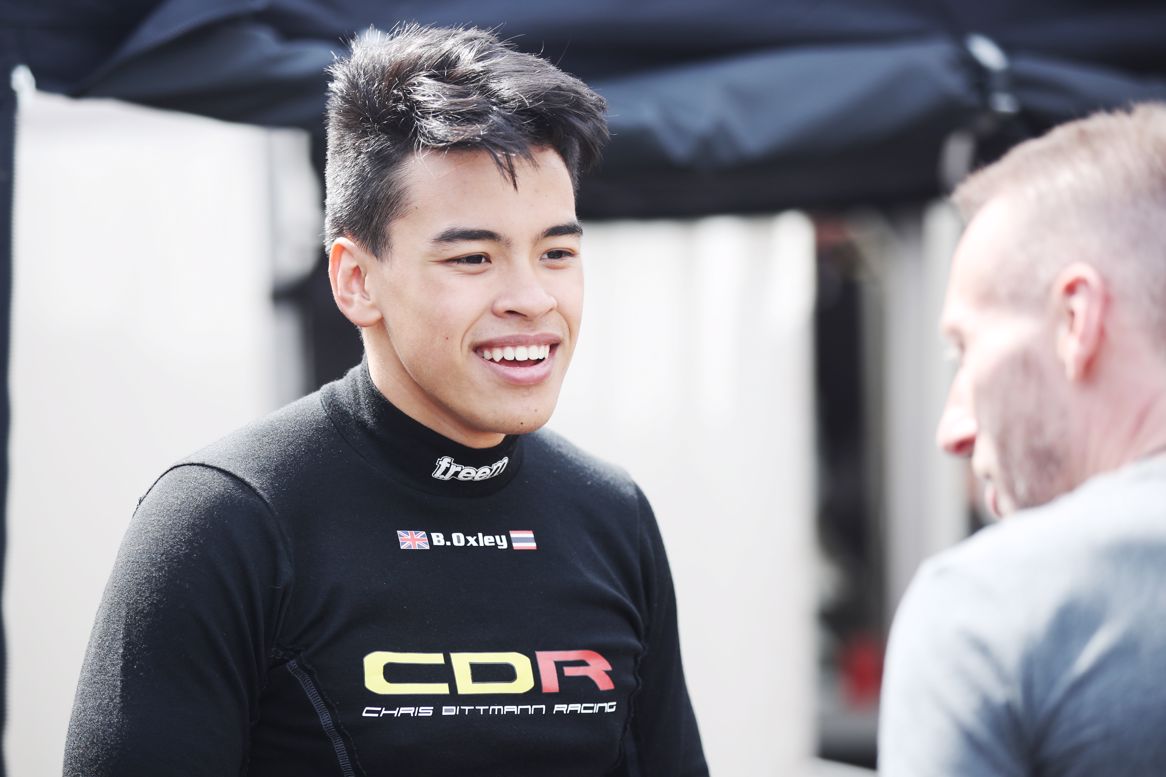 Chris Dittmann Racing's Branden Oxley is in his second season in the GB3 Championship, but he's a relative newcomer to racing having only started competing in 2020. It's been a meteoric rise for the Anglo-Thai driver since then, and his life and career has now attracted the attentions of a film crew in Spain, where he resides on occasion. The cameramen were at Silverstone across the weekend recording his every move, while also showing his home life too. So get the popcorn and jumbo soft drinks ready, and we'll let you know how to watch it as soon as we find out the schedule!


From a hospital bed to a near podium in the space of three days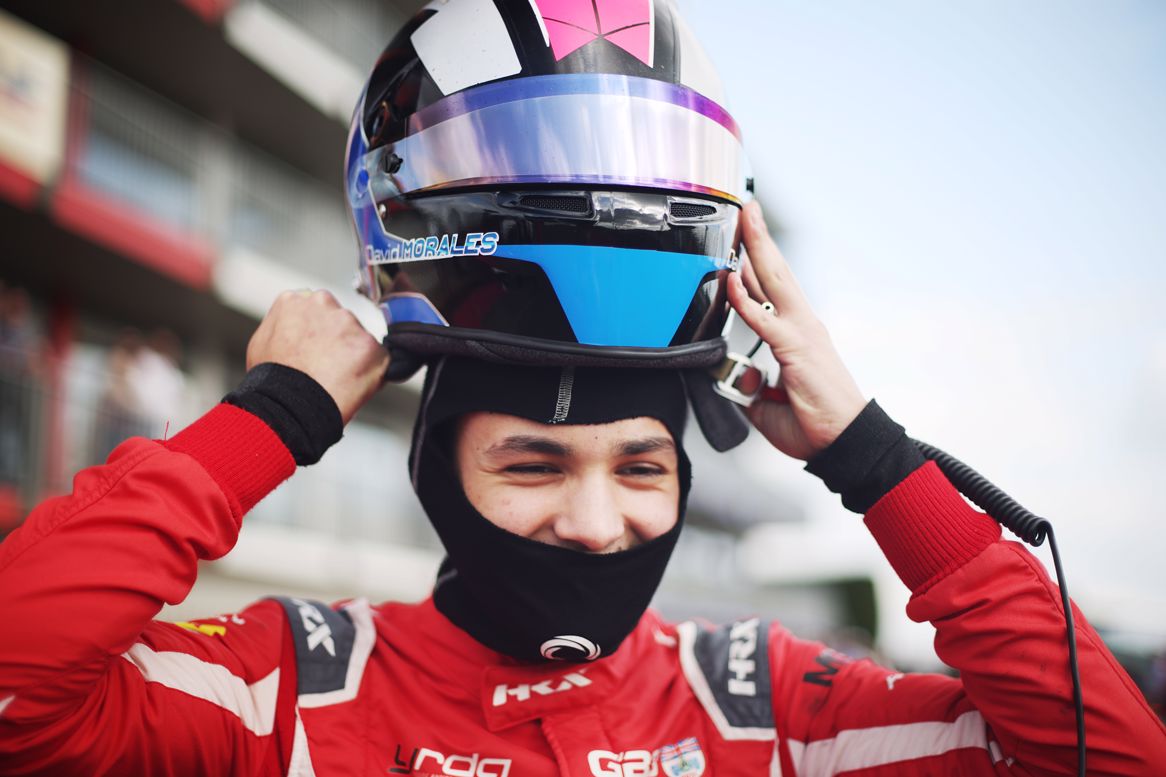 The Silverstone weekend was a real rollercoaster for Arden's David Morales. The American driver hit the track for the first Thursday test session, but wasn't seen on track again until qualifying on Saturday morning. Turns out, the 18-year-old had picked up a rather nasty stomach bug that landed him in a Banbury hospital overnight on an IV drip and antibiotics. According to Arden Team Manager Jack Woodhouse, it was a "testament to his immune system" that Morales was back for qualifying, banked good points and then just missed out on another podium in the third race. Glad you're on the mend David!


Exams, a big commute and asthma attack delays for Connor


It was an unconventional weekend all-round for Arden with their other driver Alex Connor missing the first day of testing due to a geography A Level exam in his native Dubai on Thursday. Having aced that, he was straight on the plane to the UK, (which was delayed by 90 minutes due to a passenger asthma attack!) and into the car on Friday morning for testing. Two top-10 finishes later across the event and Connor was back on the plane back to Dubai on Sunday evening to resume his exams. An impressive racing driver and no doubt an equally impressive Air Miles balance too!


It's definitely exam season!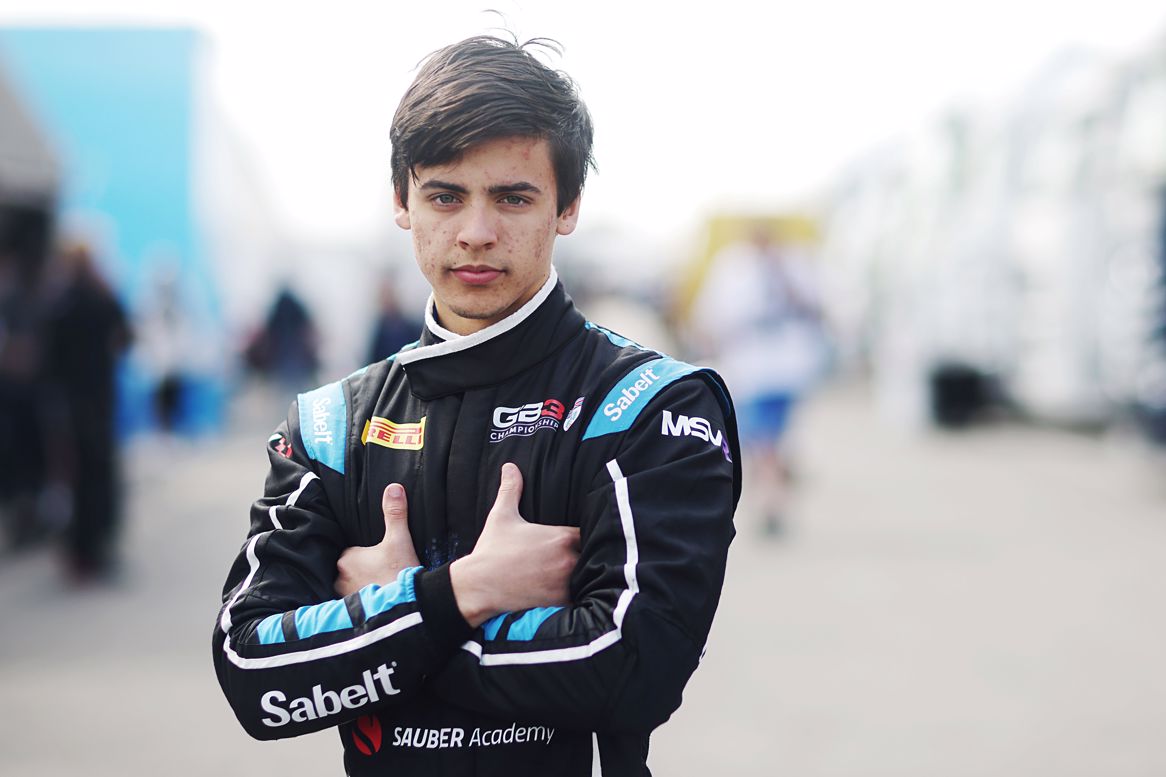 Another driver currently in the thick of exams is Carlin's Roberto Faria. The Brazilian took part in the first day of testing on Thursday, but then had to return to his educational commitments on Friday. Despite a lack of running, he still showed strong pace and qualified inside the top-five for races one and two in qualifying, and banked more decent finishes to keep him firmly in the title hunt after a quarter of the season. He certainly gets an A for effort in our books!


Granfors makes moves on the way to the championship lead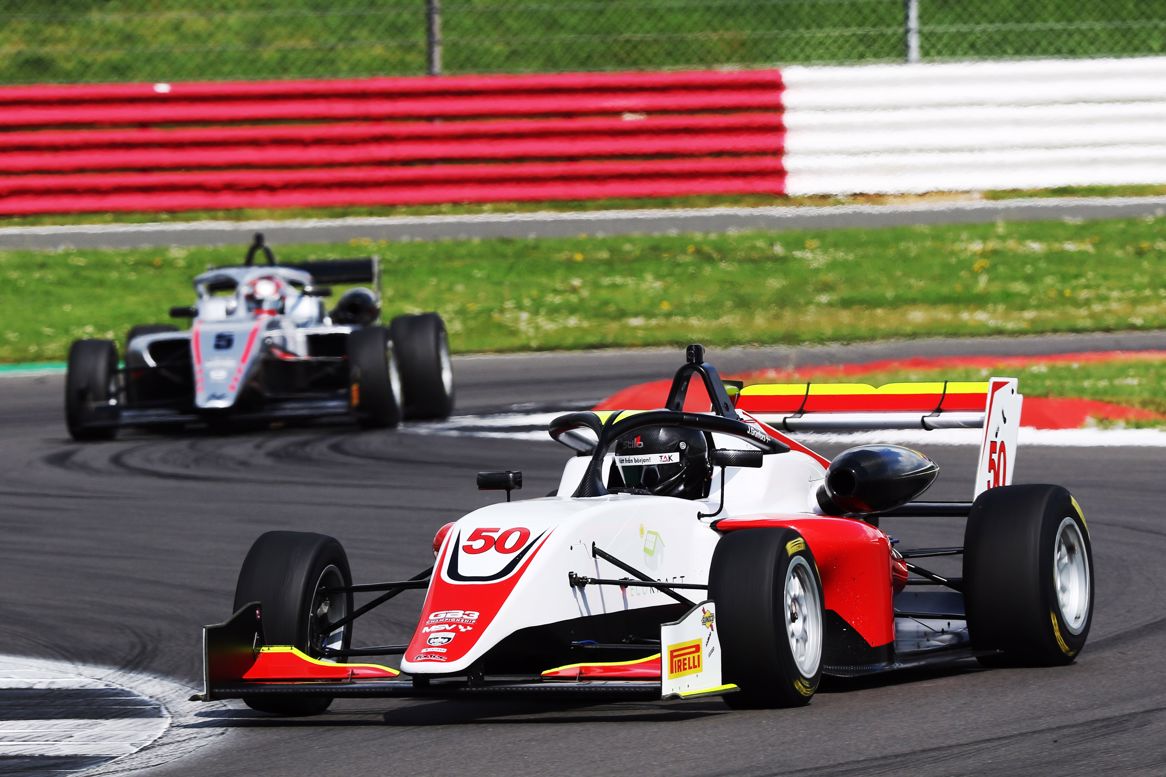 Fortec's Joel Granfors was the form man at Silverstone, topping four of the test sessions, claiming a double pole position, his first win and another podium. But he went into the final race of the weekend still behind Hitech GP's Luke Browning in the championship standings. Starting from 20th and last on the grid (and two places behind Browning), he gained six places on the first lap, and ultimately fought his way to ninth on the amended result, earning 11 additional points for places gained. That gives him a slender three-point margin over Browning heading to Donington Park at the end of the month.